5 Insider Secrets for Getting Top Dollar
For Your Home
If you can, just imagine yourself sitting in a conference room attending the closing appointment for the sale of your home. The office lighting over-brightens the room, and you sip on complimentary coffee just waiting for this whole thing to be finished. While the closing agent casually talks you through the biggest transfer of money you've ever been a part of, you can't stop yourself from being weary. After all, you've spent 2 weeks preparing to sell your home, 2 months on the market, and another 45 days after receiving an offer waiting for this moment. But, it isn't the liquidation event you had hoped for. While your real estate agent sits at the end of the table checking their phone messages, you just wonder what you did wrong to be cashing in less money than you had expected. How much better would that appointment be, and how much better would that coffee taste, if you knew that you squeezed every dime out of the sale of your home as you could? What if instead of thousands of dollars less than your asking price, you were taking thousands of dollars more? Would you be planning a vacation? Would you be sticking it into the down payment of your next home? Or would you be putting into an account for retirement or a rainy day?
Unfortunately, the majority of homeowners don't get that satisfaction. While the chances of getting a higher amount in a seller's market are greater, you might still be leaving money on the table. There are few items in marketing a home that are static, or unchanging, with every home. These constants make up the difference between weary closings and satisfying closings. If you want to increase your chances at getting top dollar for your home, make sure all of these items are implemented at a high level, or you might be letting your home sale crush you.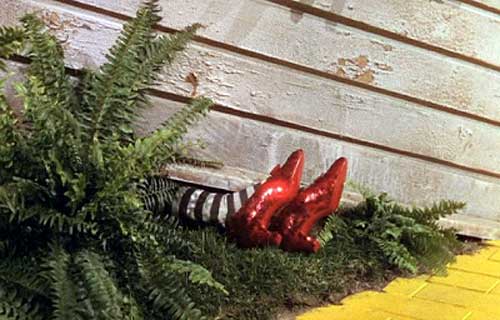 1) Staging
It is no secret in the real estate industry that a staged home sells faster, and for more money, than an unstaged home. But what does that process realistically look like? Staging your home can become very expensive, and there are a few different routes that you can take. Let's dive into them:
Staging Consultation
One of the hardest conversations for a real estate agent to have with a client is about staging their home.Many seasoned agents will opt out of that conversation, and bring in a professional to consult with you. A staging consultation typically will consist of an in-person visit from an interior designer/stager that lasts up to 3 hours. The stager will walk through the entire house with you, and make recommendations on how to make every room shine to the best potential. The stager will go through painting options, furniture layout, decor recommendations, and more. This consultation will be more than enough in 90% of homes that are kept updated. The benefit of utilizing a stager is that the consultation is typically under $300, and they will help you use what furniture you currently have in the house. When you are interviewing real estate agents, ask them if they will provide a stager.
Staging with Furniture Rental
Homes with a dated interior can sell if they have updated decor. However, homes with a dated interior and dated decor will likely take longer to sell, and will sell for less money. If your home is dated, and you have dated decor, it would be worth looking at hiring the stager from the consultation to rent and place furniture in your home while it is for sale. The downside is that this comes at a much higher cost (averaging thousand of dollars). If your home value is on the lower end, renting furniture may cost you more than you would recover. The reason it costs so much is because these furniture rental companies will likely ask for 3, 6, or 12 month leases on the furniture. A month to month option is hard to find.
Virtual Staging
Virtual staging is a newer, lesser-known option that is surprisingly effective and cheap! Virtual staging will place furniture and decor in high resolution photos of your home. They are normally used for homes/rooms that are vacant. The technology that is available is simply amazing, and we've used virtual staging on multiple properties that wouldn't be a good fit for the previous two options. While it is extremely cost effective, this technique can only be used to stage photos. The idea behind virtual staging is maximizing the digital marketing of your home to drive more qualified buyers into touring the home. 90% of buyers don't have the ability to imagine furniture and decor inside of a home, but virtual staging helps them mentally create the living spaces they desire.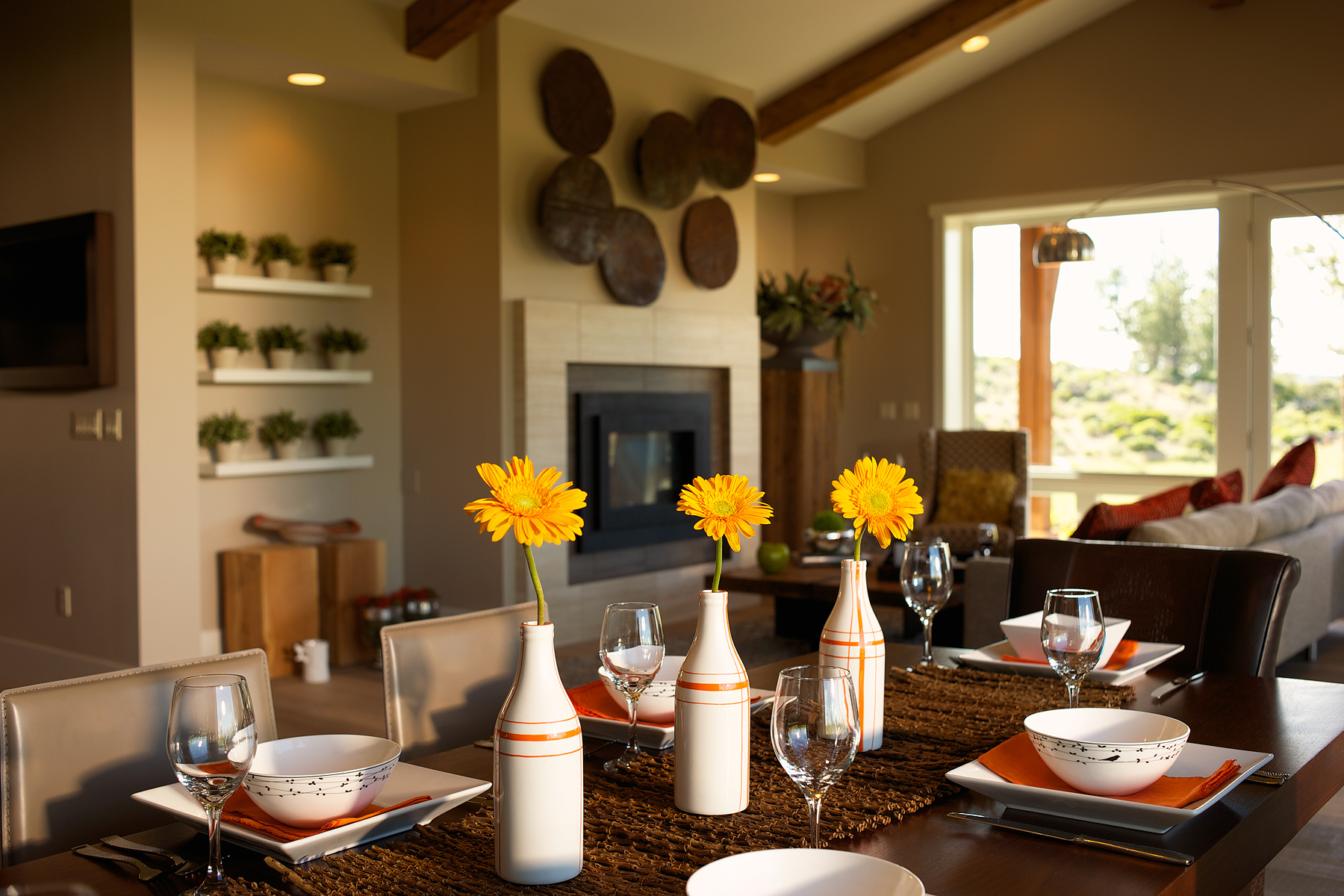 2) Photography
I am surprised that professional photography still needs to be mentioned. But, until we stop seeing iPhone quality photos of homes on the MLS, we will carry on.
The attention span of the average internet consumer is less than 5 seconds. 5 SECONDS! That means your home has to stick out from the competition right away. While having great copy in the MLS data is very important, nobody will actually read your MLS data if the photography looks like a child was taking the photos. Hiring a professional photographer will make this a non-issue. Most photographers will know what angles to take photos from, and will have the equipment necessary to widen and brighten the photos. They will also have a great process using technology to digitally enhance the pictures, making them noteworthy when consumers are scanning the internet. The best part of professional photography is that your agent should be paying for it. It is simply something you must demand from your Realtor.
NOTE: Some upper bracket properties will benefit from having a live-action video taken. These properties have too much to be shown in the parameters of an MLS system. The videos will capture what the lifestyle is like inside of your upper bracket home, and inspire emotion from the buyer.
3) Competition and Timing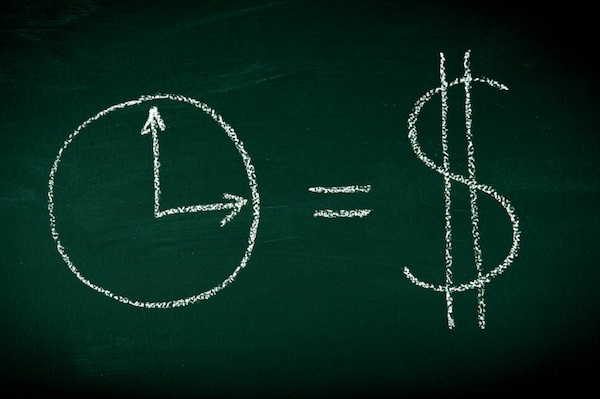 If I asked you what the best time to go on the market is in Minnesota, what would you say? … Most homeowners would say that late spring/early summer is the best time. Now let me ask you a different question. If supply and demand laws exist inside the realms of real estate (and they do), what time of year do you face the least amount of competition? Hmm… Early spring? Fall? Think about it! If I had a nickel for every time I heard somebody say, "I'm going to wait until summer", I would be retired. There are definite benefits to selling your home in the warmer months, but you will also face a lot more competition. Let's put it this way, would you rather sell your home when 3 of your neighbors (with similar homes) are on the market, or would you rather be the only home available in your neighborhood?
When you market your home in the Spring Market of real estate, there will be slightly more buyers out looking. But, the same buyers that come through your house are going into your neighbor's house, and their neighbor's house right after. Unless you have some objectively amazing features, it will take a lot more showings to generate an offer.
There is another side of the competition equation, and that is how to create competition for the buyers that are looking at your home. My favorite time of year to list a home is in the early spring, which catches all of the leftover buyers from last year and mixes them with the early bird shoppers of this year. The strategy is to hit the market on a Thursday, and plan an open house for Sunday. You will create a pinch of time on Friday and Saturday that the buyers can view your home before the open house on Sunday. Many times, these showings before Sunday become overlapped and the buyers fear losing out on the property that everyone wants to be in! More competition with the buyers means a higher price for your home. The Sunday open house serves two purposes. First, it gives a chance for the agent to sell your home to the most serious buyers that are touring homes. Second, it provides the chance for interested buyers to get a second viewing of the home.
4) Marketing
We could probably write a book about real estate marketing with how many homes that we've sold over the years. However, the real estate industry and technology in general is changing at such a fast pace that what worked this year will be an after-thought next year. To keep this point brief, let's take a look at some of the main channels for marketing.
MLS
The majority of real estate agents belong to an association of Realtors that provides them integration capabilities for their listings. These integrations come directly from the official MLS (Northstar), and feeds out to thousands of websites that allow real estate searches. A prime example of this is Zillow, Trulia, or even our own www.twincitiesresidential.com . When you sign the listing paperwork with your agent, they will have a data entry sheet that needs to be signed by you. This data entry sheet will contain all of the pertinent information that will be displayed on these thousands of sites. Make sure you are double checking the accuracy of your agent's input forms. When you sign off on the form, you are giving your agent permission to put whatever it says on the form into the MLS.
Networking
Networking is often the most effective form of marketing available. The simple fact is that the real estate agent you hire should be highly connected with the real estate industry, and carry a name with them that other agents enjoy working with. A small percentage of the time, a well-connected agent will be able to bring showings and offers to you without ever actually going on the MLS by networking your house to other agents. This may save you time and money. Besides pre-market networking, it is imperative that your agent is actively following up with agents that brought buyers in for showings, and has a data management system to follow up with all potential leads that come along during the listing period.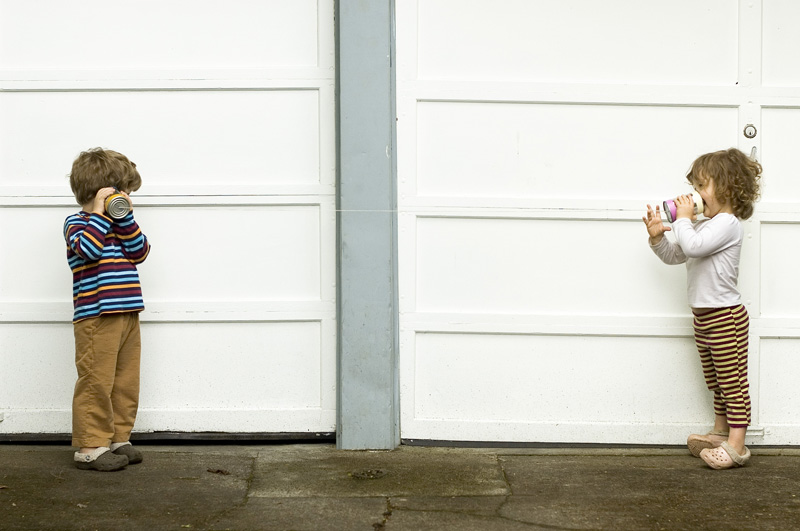 Social Media
Social media marketing is an under-used, extremely effective tool for marketing and creating engagement around your property. Facebook marketing is, by far, the best of the tools. Did you know that an effective agent will be able to market your home, or open house, on Facebook to any group of people they desire? Facebook advertising allows us Realtors the ability to target or micro-target different audiences on facebook with advertisements that are formulated for lead submission, engagement, or for website traffic. The downside of facebook marketing is that most agents don't know how to effectively use it, so it is imperative you hire someone that has a proven, traced strategy with social media marketing. Ask the agents you interview about:
Ad targeting – The ability to hyper focus ads so they are shown only to the groups of people you desire. IE: Targeting high net-worth individuals that are likely to move in Stillwater MN.
Ad retargeting – The ability to make a list of any person that engaged with a social media post, and retarget them with more relevant ads to keep your property top of mind.
Custom audiences – The ability to focus social media ads towards a pre-made list of people (potentially an already active buyer pool).
Pixels – A tool that tracks web traffic from social media ads to the directed website or landing page. It has many marketing uses.
The real estate industry has changed dramatically over the past decade, and the same great agents from the past are being left behind if they do not embrace a learning mentality in marketing.
5) Pre-Inspections
Do you remember the last time you purchased a house, and you hired an inspector to dissect the hazards in the home? Well, inspectors are still a big part of the transaction, and sometimes the inspection will bring to light issues that one or both of the parties are not willing to deal with. In the 2016-2017 market, post-offer inspection periods became such an obstacle to closing that we invested into making a pre-inspection a static part of our listing process. Here is what that looks like:
Before going live on the MLS, an appointment will be made for an inspector to come out to the house and report his findings.
The seller will be under obligation to disclose any potential issues that would affect the buyer's enjoyment of the property (MN State Disclosure Law). But, if you have kept your property in good shape, and didn't defer major maintenance items, you will essentially be adding one of the most powerful tools to the marketing of the home. Giving the potential buyers a copy of the pre-inspection will alleviate fears that they have, and often times they will write an offer non-contingent on inspection! If you receive an offer on the property that falls apart because of the buyer's inspection report, that can create an enormous hurdle when you go back on the market. Buyers and agents can see when a property lost its contract during the inspection period, and that will lead them to move forward with caution and skepticism. When a pre-inspection report is handed to buyers, it helps them make an informed decision prior to writing an offer and going through an overwhelming inspection period.
What if the pre-inspection uncovers something major?
This can happen, unfortunately. But, you have to understand that knowledge is power. You have the opportunity to repair said item before spending time on the market. Besides, it would have been found by the buyer's inspector at a later date, and caused more trouble.
If the buyer comes back to negotiate other potential inspection issues, don't fret. Ask your agent about warranty options that you can offer to purchase for a buyer. Often times, an investment of $500 in a home warranty is enough to bring the buyers back on your side, and move forward with the closing.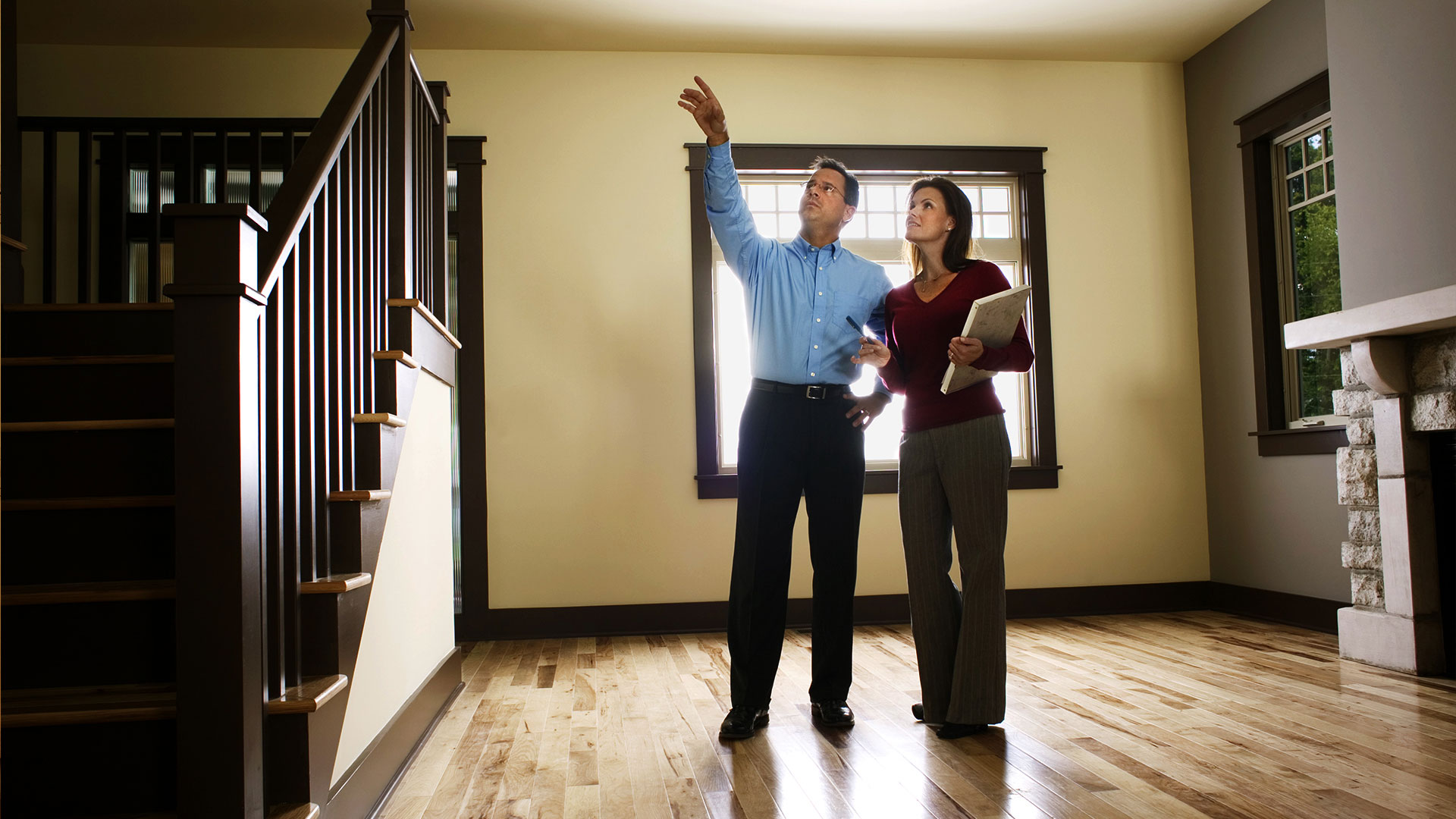 If you enjoyed this article, please subscribe to our email list to receive more articles and engaging content in the future.